Pet Resort for Rowlett, TX
If you are looking for quality boarding, grooming or daycare in the Rowlett, TX, area for your dog, then Canine & Company Dog Resort is your best choice! Our highly trained staff will supervise your pet while they socialize and play with new and old friends. Opened and established for dog lovers, we always offer the highest standards of care for your pet while they are our guests. Call us today to schedule a tour of our facility.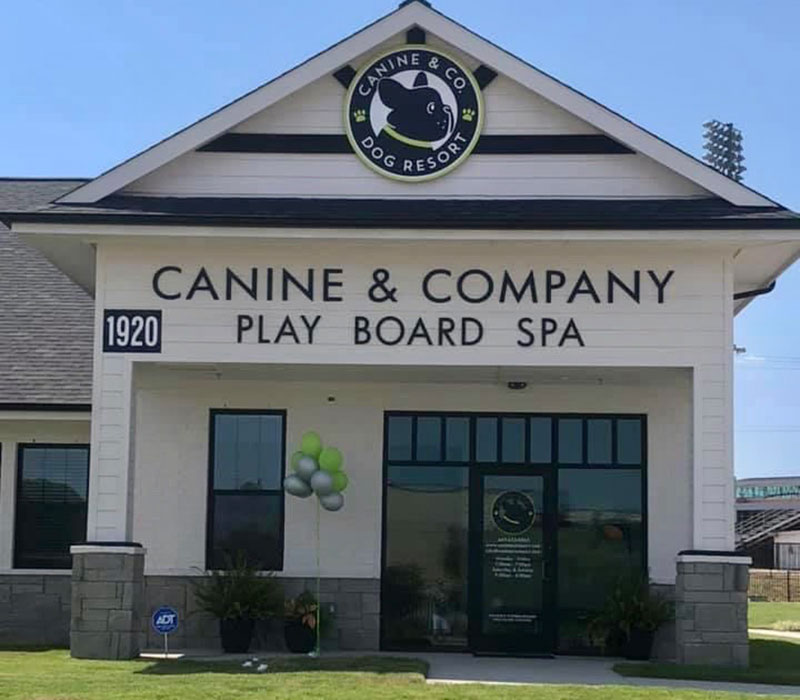 Comfy Pet Boarding Kennels
For luxury accommodations, look no further than Canine & Company Dog Resort! Our kennel dog boarding guests will be kept healthy and safe in suites with elevated beds and soft bedding. If your dog likes socializing, they can spend the day at dog daycare enjoying supervised fun with other dogs. Balancing play with rests makes for a great stay. Your dog will have meals in their suite. Our all-inclusive rates include any medication that your dog may need during their stay. Book your dog's stay today!
Professional Dog Grooming
Our professional dog groomers provide a comfortable and safe spa visit for all of our spa guests! Whether your dog needs a bath, or their coat needs extra attention with a furminator, we will have your dog looking and feeling their best after a visit. Our caring staff will make sure your dog is comfortable during their grooming session. We also offer extra add-ons, blueberry facials and even pad and paw treatments to have them feeling clean! Consider adding a dog grooming appointment while your dog is at daycare or while boarding for extra convenience.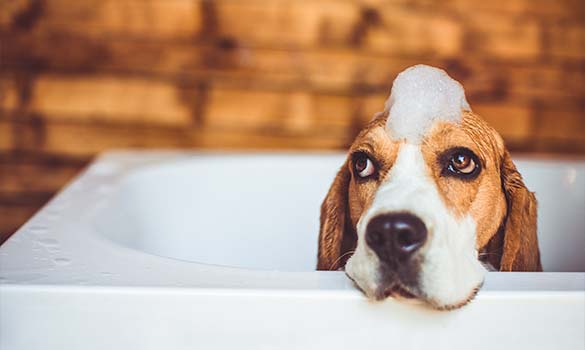 Dog Daycare
Your dog will enjoy socializing and playing with other dogs and our highly trained staff during their dog daycare stay! If you dog loves to be in the mix or prefers to be in smaller groups or alone, our caring staff will supervise to make sure they receive lots of attention! All our guests are temperament tested to make sure we are a good fit and then are placed with the proper group. With our large indoor and outdoor facility, there is lots of space for exploring and fun! For our smaller dogs, we offer a separate play area. Each dog will have a nap time to allow them to rest. When you pick up your pet, you'll take home a happy and tired dog!