Our Facility
Our state-of-the-art, newly constructed building was designed for the comfort and safety of all canine guests.


Daycare Fun
We developed our indoor and outdoor play areas to cater to dogs of all sizes. Smaller dogs have their own sleeping and play areas. Our indoor play areas are equipped with rubber flooring, and our outdoor areas with artificial turf and drainage systems designed for dogs. Our outdoor play area is complete with shading, baby pools, misters, and play equipment.
Boarding Area
Our boarding area is separated into individual rooms with suites, so each dog gets some individual R&R.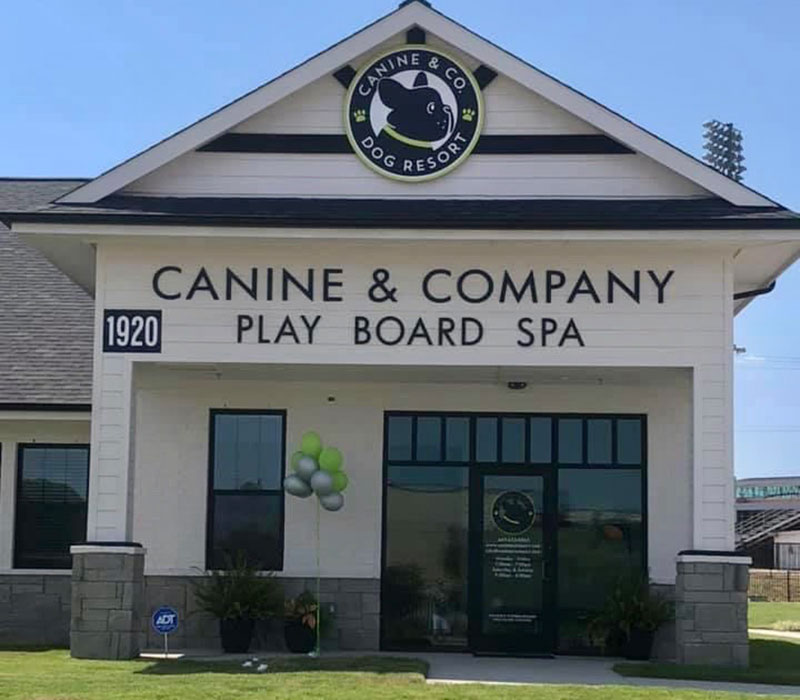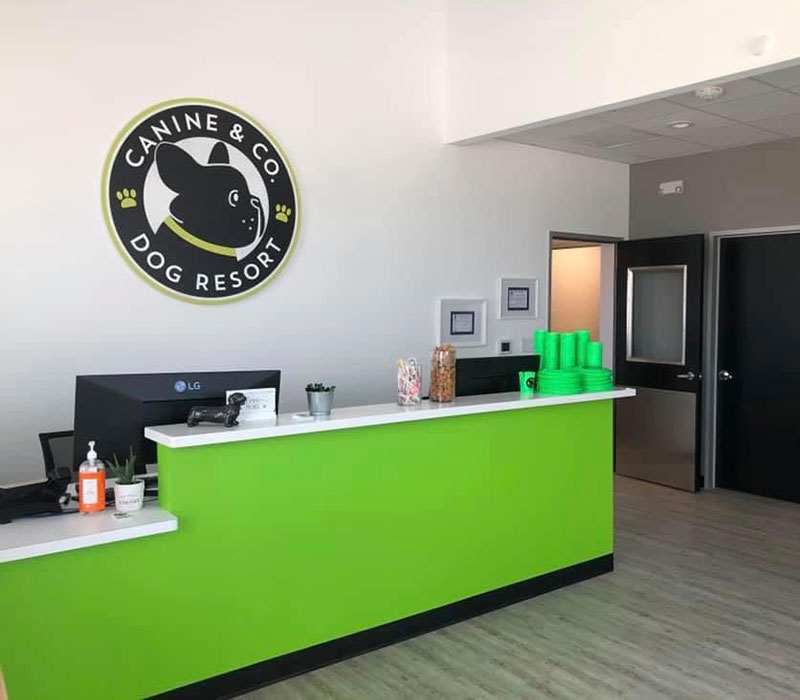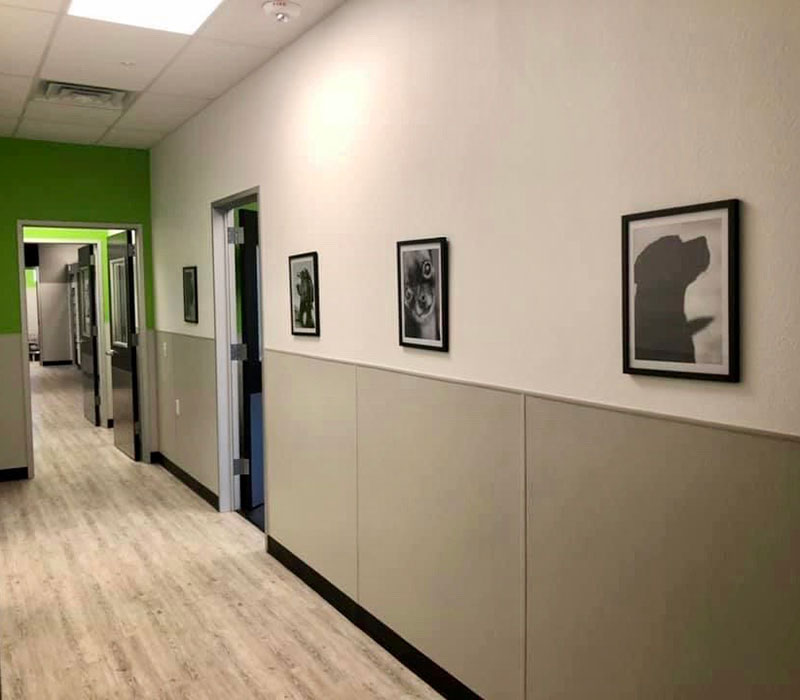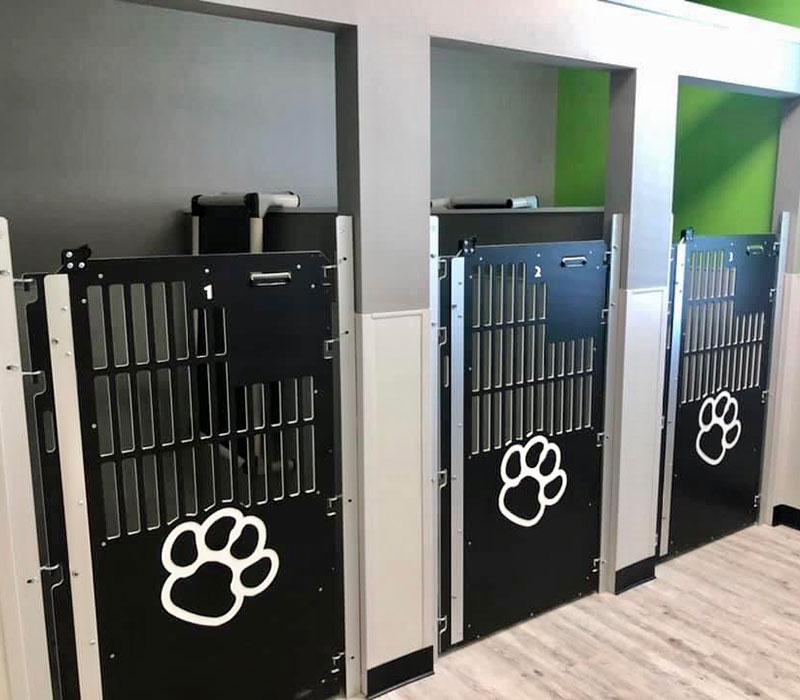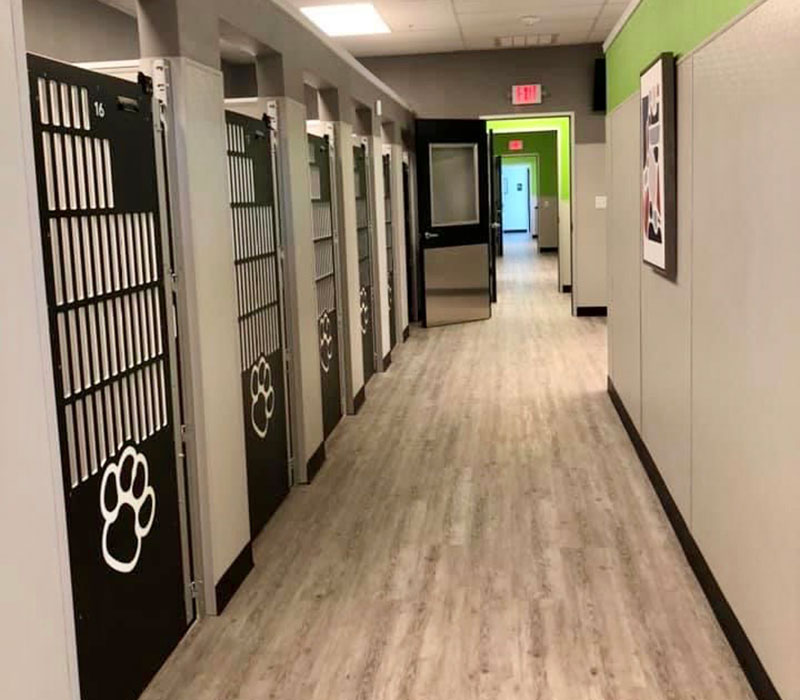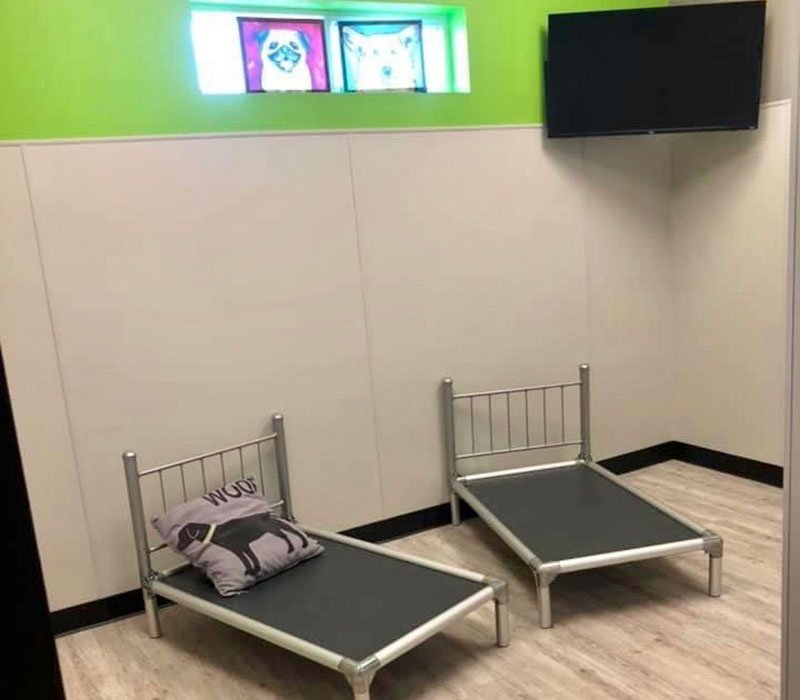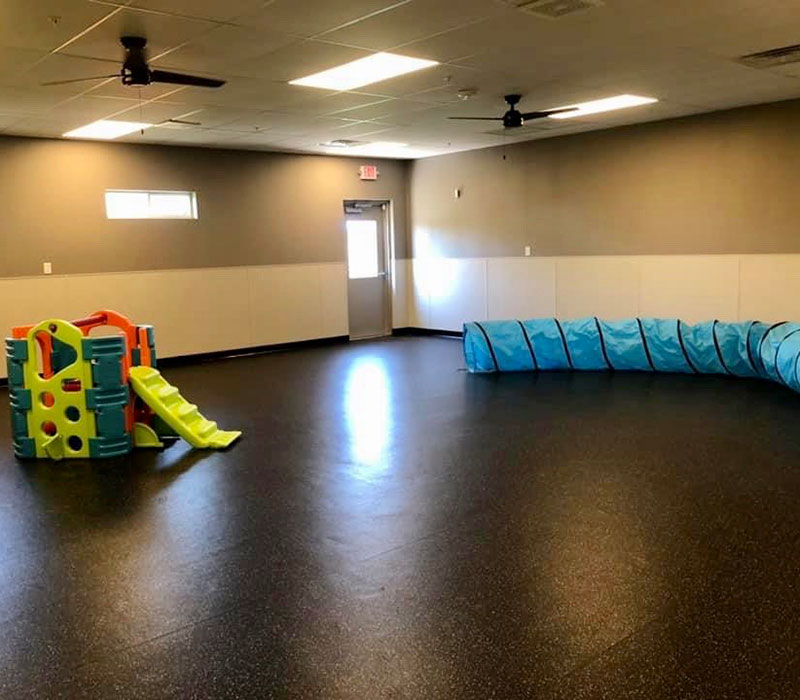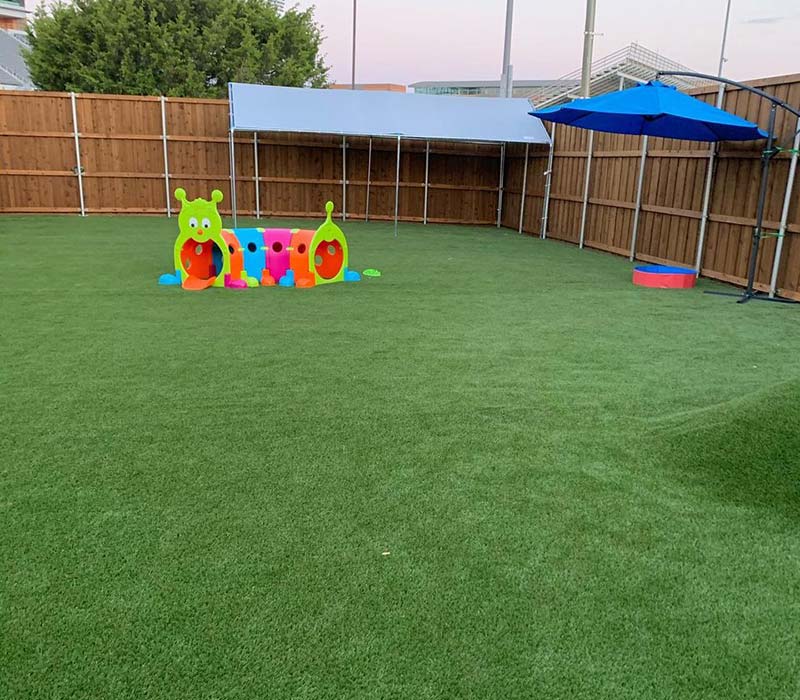 What Makes Canine & Co. Dog Resort Better Than The Rest
Over 6,000 square feet facility designed for the comfort and safety of our guests
Individualized HVAC zones for a high standard of air quality that brings in fresh air
Ceiling fans in Boarding and Indoor Daycare Areas
Stylish suite gates to allow continued air flow
Flat panel TVs
Comprehensive monitoring security systems throughout the facility
Water & feeding germ-resistant bowls
Raised beds with cozy bedding
Filtered drinking water
Music throughout the Resort
Disinfectant & cleaning twice a day with continued house keeping
Separate indoor & outdoor playground areas for small dogs
Large indoor daycare rooms with rubber flooring to help reduce stress to the legs & paws of our guests
Over 8,000 sq. ft outdoor large play yards with soft K9Grass, baby pools, misters, shade & playground equipment
Fire sprinkler system
Webcams in all play areas
Facility is designed to minimize stress
Secure 8 ft. Board on Board privacy fence